Other activities and interests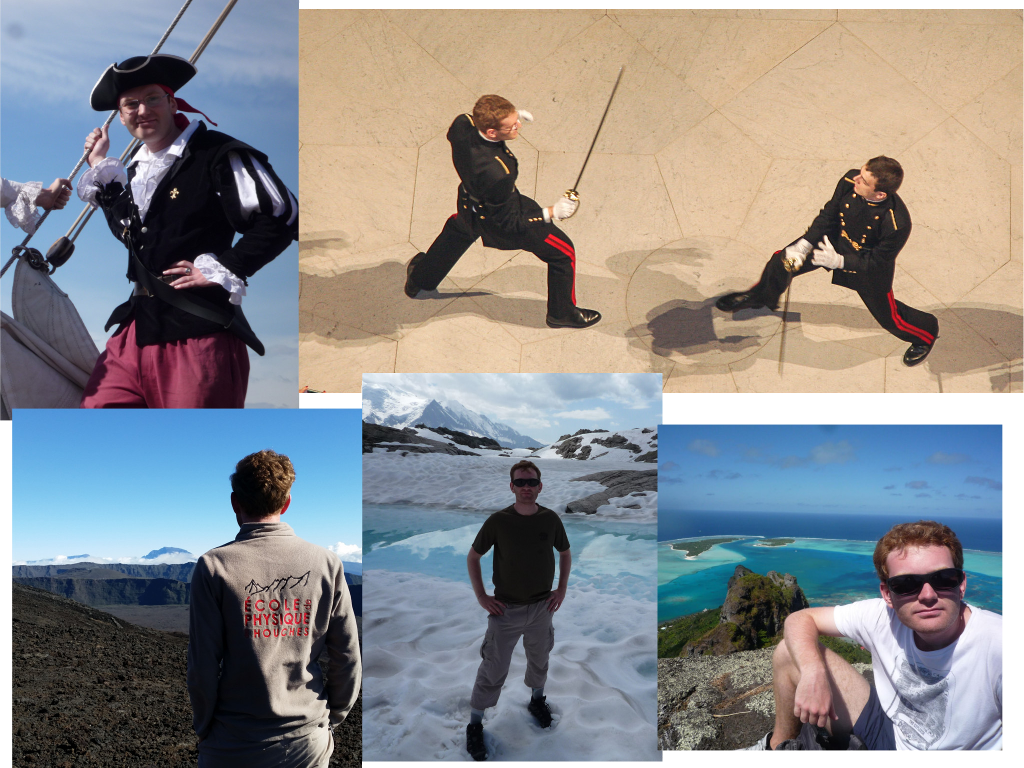 During my free time, I enjoy reading (I am particularly interested in fantasy and historical fiction) and creative writing.
I have 12 years experience in fencing and I was member of the École polytechnique fencing team for various competitions.
I am also member of an artistic fencing and theatrical company, les Corsaires de La Ciotat. With them, I am "Chasse-Marée", alternatively a privateer, a pirate, a thief or a musketeer. In particular, I take part in the annual historical festival of La Ciotat.
I also particularly like travelling and hiking.